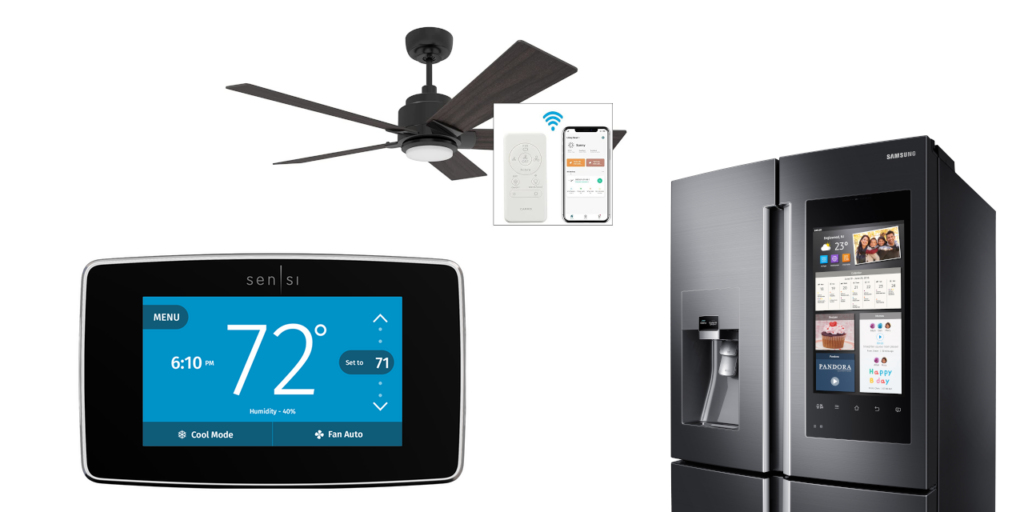 Technology
Technology is getting more and more "awesomer".
I love technology, and the applications are making our lives more convenient, easier, with more and more options every day.
Our devices are able to talk to the network, smart controllers controlling those devices, security cameras with amazing functionality – and many of these devices also interact with your smart phone even remotely using the Internet.
Freakin' amazing.
Home and RV Upgrades (aka me, John Chapman) is well suited to install, configure, troubleshoot existing systems and install new systems.
Below are just a few examples of things that aren't just the same anymore. There are 1001 things available in the marketplace, but here are a few just to whet your appetite. No matter what you need to install or configure, Home and RV Upgrades is a great choice to make your world better.
Remote Controlled Fan
This example is a high tech fan that comes with both a remote, and the ability to be controlled via your smart phone using the Carro Home App.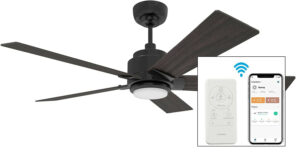 This particular fan can be found on Amazon at: https://www.amazon.com/Ceiling-Schedule-Compatible-Assistant-Shortcuts/dp/B09HHH4BD1/
There are many fans out there, and Home and RV Upgrades can install and configure this for you.
Smart Thermostat
Smart Thermostats are truly amazing. They are little computers all on there own, and provide the ability to save a tremendous amount in heating/cooling costs, and also – you guessed it – increase comfort.
Is there any need to heat/cool your home to the same level all day if no one is home? Do you want the heat to lessen at night, but turn on and get the house comfy starting 15 minutes before the wake up alarm?
If you get the internet enabled thermostats – you could adjust the temperature as you are heading home, ensuring that it is cool or warm as needed.
There are all kinds of smart thermostats that vary in capability. I'm featuring this one, a 1F95U-42WFB, Sensi™ Touch smart thermostat, which is crazy awesome. You can find it at: https://climate.emerson.com/en-us/shop/1/climate-technologies/white-rodgers-sku-1f95u-42wfb.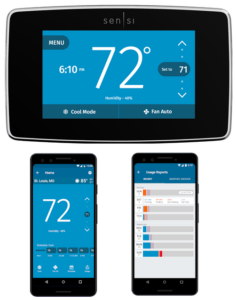 This particular model may or may not work with your exact HVAC unit. But there are certainly so many other thermostats out there that offer fantastic features that would work with your system.
A basic run down of features available from this exact model:
Humidity Control
Save On HVAC Energy
Circulating fan
Keypad lockout
Temperature limits: (Prevent others from adjusting temperatures too high or too low.)
Smart home compatible: (Works with Amazon Alexa, Google Assistant, Apple HomeKit and Samsung SmartThings)
Smart alerts
Service reminders
Other Technologies
There are a lot of other technologies out there, and these listed are just a few examples.
Assistance in selection, installation and configuration is available from Home and RV Upgrades.
Find something you like, or have a question about IF something can be done? Just contact me using the contact form, and get great assistance.