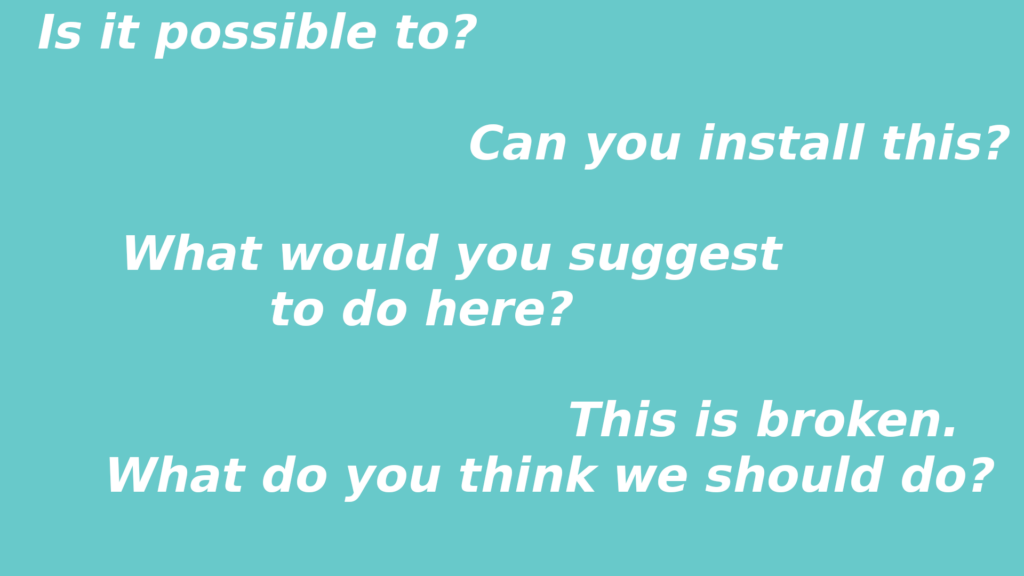 Just Ask
No project is just like another.
No problem is the same as some one else's.
You know what you want, and you know exactly what parts are important.
So, just ask.
Take a moment, gather your thoughts, and send me a message. I'll follow up, and let's see what will really serve you the best.
Click HERE (to use the Contact form).