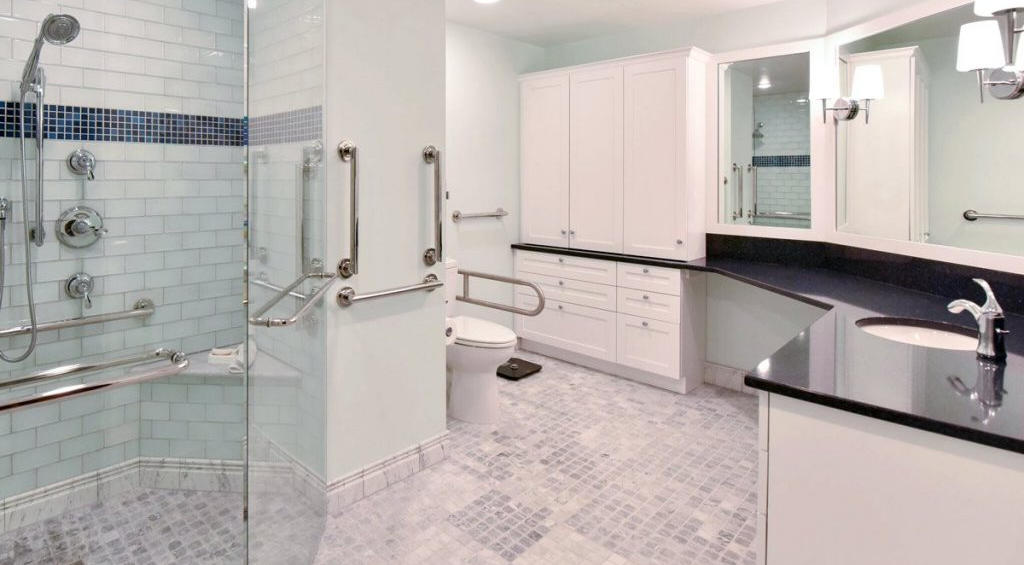 Handicap Modifications
A home or RV designed and built with the intent to serve those with unhampered mobility can be quite difficult for those with challenges.
The types of challenges vary, but usual differences are a space that needs to now accommodate wheelchair access. I've actually seen this transition with my own mother – things that we all take for granted to access easily is a completely different world to some.
One of the most common issues is just getting in and out of the house. This usually requires building a ramp to replace or adjoin stairs. Building a ramp is always a longer path, and the taller the stairs, the length of the ramp gets really long QUICKLY.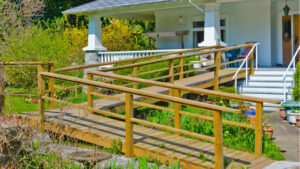 The breadth of issues impacting the handicapped, range from mobility to accessing electronics – be it a TV or a fan. Is it difficult to open a round doorknob? What about turning a faucet?

Then there are the shower issues. Drive in shower? Or a get in and have a place to sit shower?
And the very least, thresholds. Those very short little bumps under doors are easy to step over, around, on. A wheelchair has a much more difficult issue.
Other things are light switches, as from the vantage point of a wheelchair requires reaching up.
Interestingly, you can connect Alexa to various circuitry and turn on with voice controls!
What is a challenge that you need addressed? Home and RV Upgrades can absolutely help you find solutions.
Of course, to get started, just use the contact form and let me know.