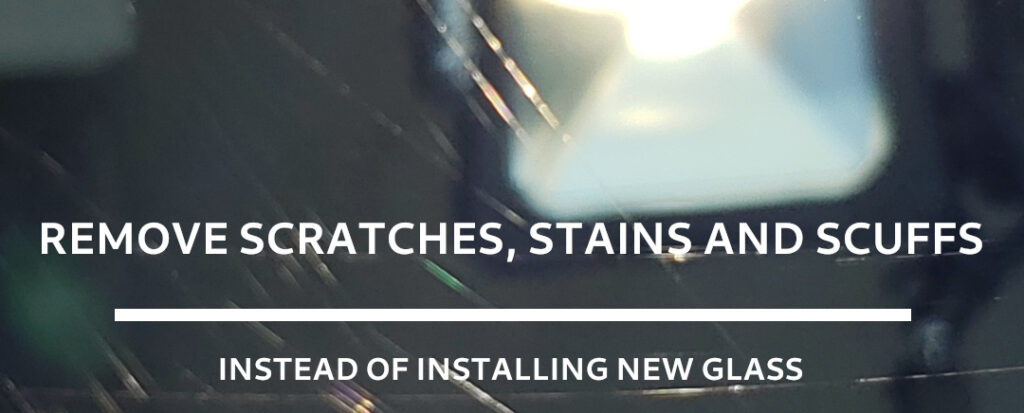 Glass Polishing / Resurfacing & Scratch Removal
Glass can be made perfectly clear again.
Windshields, tabletops, storefront windows, glass doors, shower glass, etc.
It doesn't even require removing the glass from its frame (sometimes, however, removal is the best choice).

The Process:
Using pads of various grit sizes, the scratches are sanded out. This requires significant feathering to insure no detectable optical distortion.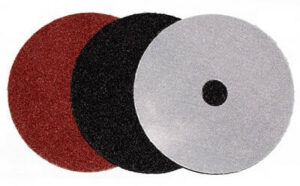 Once the final sanding is completed, the glass is polished, which restores the surface to 100% clarity.
The polishing process usually leaves the glass even smoother than it was from the factory.

Windshields
The impact polishing can have on windshields is significant. If your glass is weathered, but don't have physical scratches – you will STILL experience better clarity, and the water will bead up again and run off, similar to what you experience when using a product such as Rain-X.
Additionally, since the glass will be so much smoother, the wear and tear on your rubber wipers will be less.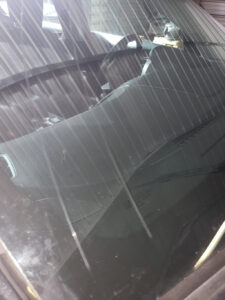 It is frequent to see scratches from windshield wiper arms on the glass. Most moderate to light scratching can be removed, again without removing your windshield.
This is applicable to RV's, Big Trucks, personal vehicles, boats, etc.

Window Glass
Window glass – storefronts, residential, tempered glass – all can be restored.

Graffiti
Graffiti, be it acid etching, scratches or paint can be removed on site without glass removal.

Hard Water Deposits / Lime / Calcification
Hard water deposits be it lime, calcium, etc which can be spots in showers, on building windows (sprinkler systems), or on vehicles can all be removed.

Additional Information: You can read more about this on my site, Fix Scratched Glass. If you need this service, you can contact me on either site.

Questions? Just use the contact form and let me know.